Childminder listing website for a nearby childminding organisation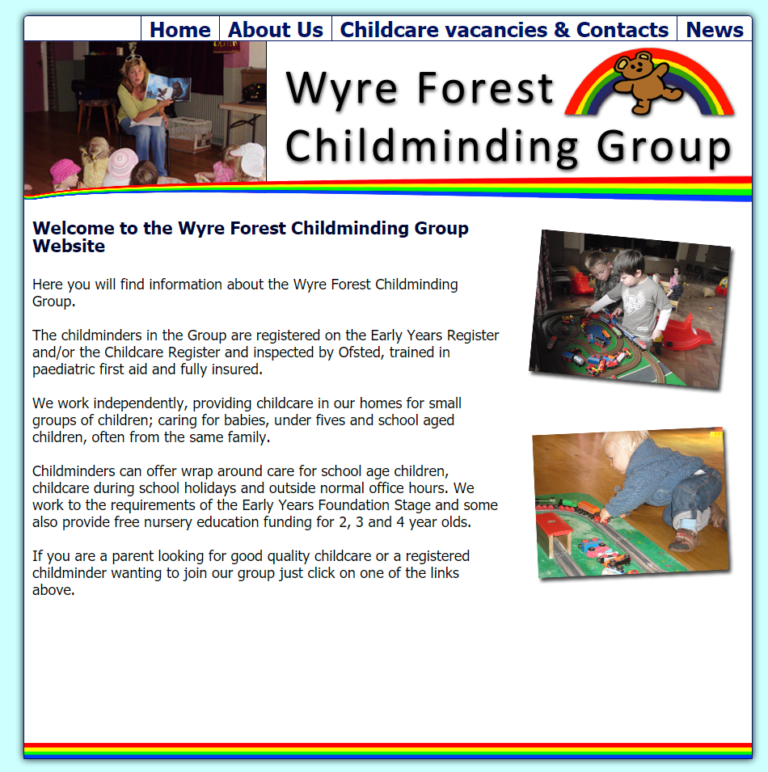 A group of childminders weren't getting enough interest from parents with their existing website.
Their existing website had become outdated and was no longer fit for purpose. They needed help to modernise it and gain more interest from parents.
I refocused and modernised their website into a beautiful & easy to use listing site. It is now easy for parents to find great childcare with the group's members.
The key to making the new website success was in how easily it was for parents to find the right childminder for them.
The best way to achieve this was through a bespoke member listing solution.
This functionality offers a way for the childminding group to list their members along with whether they have vacancies. This comes with the ability for the group to manage the member listings themselves, helping to ensure the information is kept up to date.