Here are the top 5 reasons why a Professional Web Designer is better for your business than do-it-yourself website builders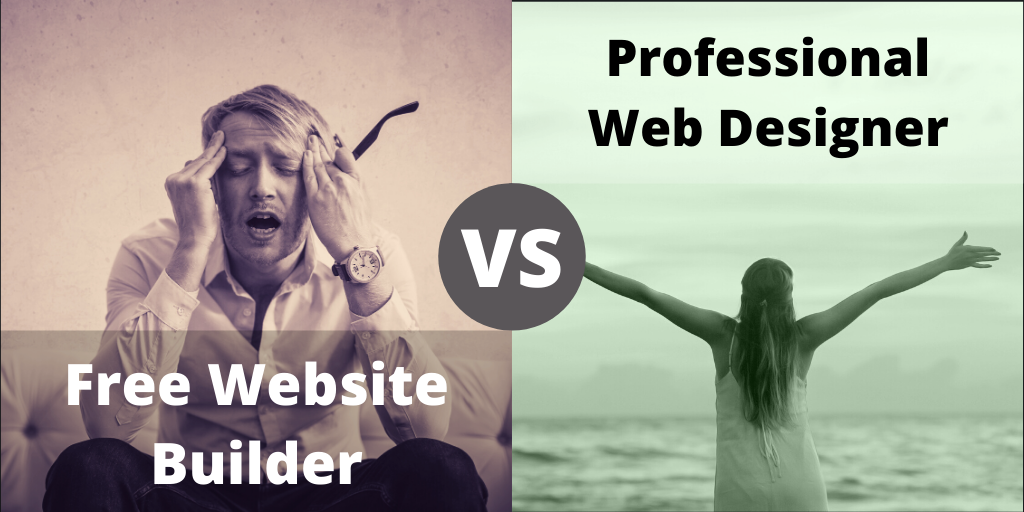 You might be considering using a DIY website builder like Wix. This may seem like a great option but is it the right choice for your business?
Here's why you should work with a professional web designer like myself instead.
1. Technical Support
One of the main arguments that DIY Website Builders claim is that "you don't need technical skills" to create a website with them. However, the same is even more when you go with a professional!
Going with a Professional Web Designer like myself means that you're not on your own and your interacting with an expert. With the cheaper DIY alternatives you'll get a call centre.
2. Technical Management
What happens when you want to use need something technically advanced like adding email to your domain name? Unless it's included in the free/economy plan you will probably be forced to upgrade to a premium plan. You'll then have an unprofessional website that you're now paying a premium for.
I provide flexibility and technical expertise making it simple to get a website up and running.
3. Your Time
Time is money, and website builders can be very time consuming to get right. You have to learn how to use their software to create your website, on top of trying to figure how best to structure your website. Later on when you need to make an update you realise you can't remember how the builder worked.
Instead you can get a Professional Web Designer who takes care of everything for you, saving you time and money.
4. Your Brand
Website builders will normally limit you to generic, restrictive themes. This means that not only does your website looks the same as others it won't represent your businesses brand.
Professional Web Designers can create your website around your brand, instead of you trying to get your brand to fit a generic template.
5. Your Money
They say nothings free, and it's true for website builders which will come with a catch. The majority will make money from you one way or another and this can end up costing you more.
Advertisements on your website
Most DIY website builders businesses will make money from you by putting advertisements on your website. This could be anything from a banner across the top of your website to an advertisement sidebar.
One of the main reasons for getting a business website is build trust in your business. Having advertisement can have the opposite effect and make your business look unprofessional.
If your website looks unprofessional then you will be losing out on potential customers.
Expensive extra features
Some website builders will make money from your free website by up-selling extra features.
Services that up-sell are good if you only ever want the basics. You can rack up an expensive bill later on as you need more features on your website. This can end up costing much more than if you had gone with a professional in the first place.
You might think that you only want the basics, but if you're a growing businesses without a crystal ball, you'll probably find the cost racks up.